A friend told me once: Alice always existed, Carroll just invented her. Since than many creative artists reinvented her, keeping Alice in eternal metamorphoses, in the boundaries between reality and the marvellous.
Vivienne is an Alice and is a Queen, and as the White Queen in Looking Glass, is able to believe in six impossible things before breakfast, and to spread the courage and the will to do not agree and do not conform. She opens new fields in our imagination, dislocates and disturbs the common sense, the good sense and the good taste. As said the Gryphon, it is all the fantasy of the Queen.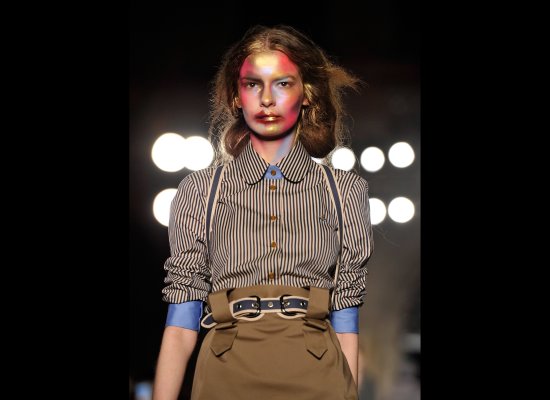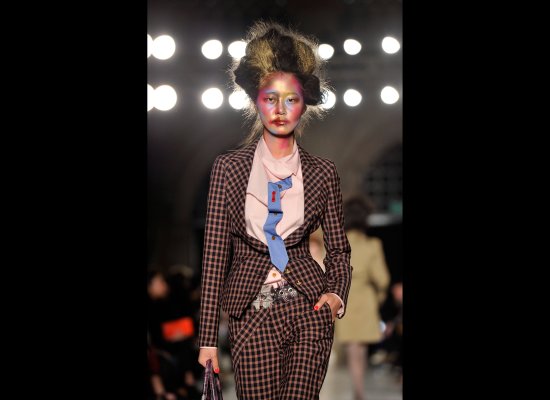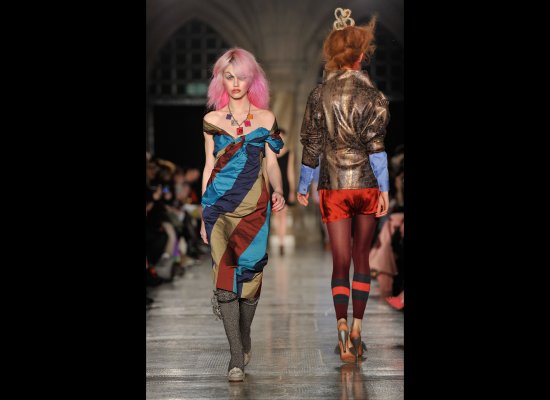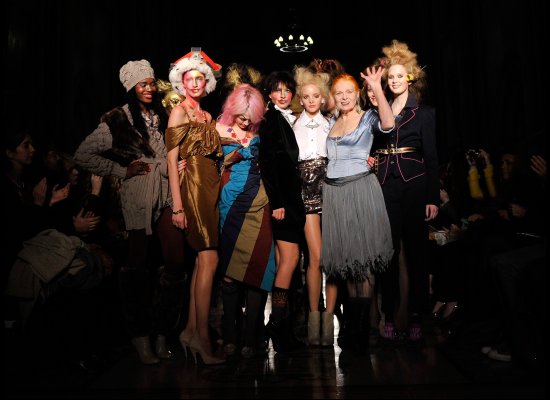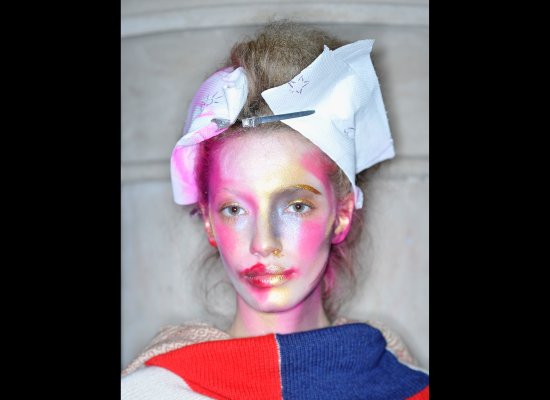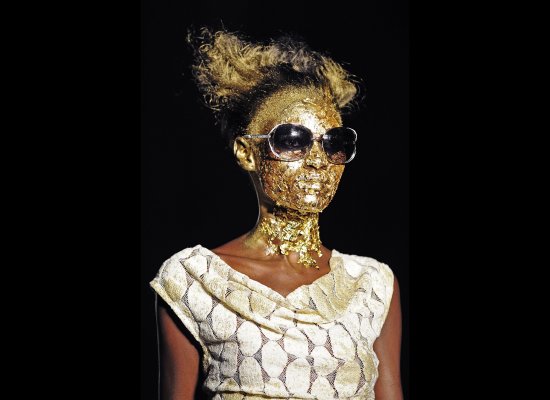 "Vivienne Westwood may be the last true eccentric at London Fashion Week, talking like a monarchist but showing radical, spacy clothes with models made up to look like Alice in Wonderland fantasy figures from outer space."
"Vivienne Westwood montou uma passarela no Tribunal Superior de Justiça de Londres para apresentar seu inverno 2012. No balaio de inspirações, referências à cultura britânica: o famoso mercado de antiguidades da Portobello Road; Alice no País das Maravilhas, escrito pelo inglês Lewis Carroll; além do "britishness", palavra usada para designar hábitos, comportamentos e símbolos típicos dos britânicos – tudo com o charme da insanidade saudável de Vivienne."
found
HERE
by martiena
"The High Priestess of Fashion Design,
Vivienne Westwood
,
lives in a truly magical world filled with the sort of fun and creativity us mere mortals can only dream about. Lucky then that she's captured the essence of her playful, imaginery universe and channelled it into a new scent, aptly named Naughty Alice.

Naughty Alice claims to transport you to a sensual dream world where anything is possible and your curiosities can be unleashed thanks to 'floriental' notes including black roses, carnal violets and ylang ylang. Sounds lush.

But it's not just the chic scent that's got us truly lusting after a bottle of Naughty Alice. Just imagine this simply adorable bottle sitting on your dressing table. It'll never look right without it now. *Sigh*

Vivienne Westwood, you are a true inspiration. If only we really could be a part of your world.

Transport yourself to Vivienne's magical wonderland with a bottle of Naughty Alice from £35. It's available as 30ml, 50ml or 75ml Eau de Parfum and will launch in Selfridges on 24 September and nationwide in October.

Are you coveting a bottle of Naughty Alice?"